Commercial
Huntsville Commercial HVAC and AC Contractor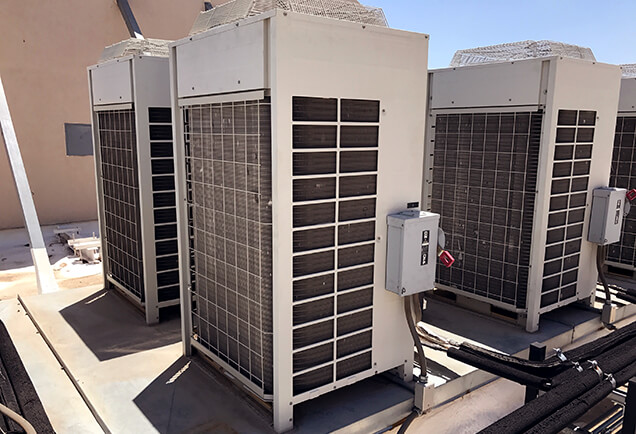 Commercial HVAC equipment is often a vital component in the daily operations of a business. A system malfunction can negatively impact sales, customer comfort and employee productivity. As facility administrators and managers struggle with shrinking budgets and expanding service demands, it is important to have a knowledgeable HVAC contractor as a business partner. Beckham & Jones Heating & Air Conditioning has served Huntsville, TX, and the surrounding community since 1946, and we provide complete AC and heating for business customers.
Commercial Design and Installation
As a full-service commercial contractor, we generally work with equipment in the 5 to 25 ton capacity range. Commercial HVAC systems are subject to extreme operational stress and tend to lose efficiency over time. The demands on the unit can lead to excessive wear, and it is important to ensure your contractor has the manpower, experience and flexibility to handle complex installation challenges within the context of a strict construction schedule.
For both replacement and new construction applications, the equipment selection process should be based on the total load as established by ACCA Manual J guidelines. Additionally, the air distribution system should be evaluated and modified to conform to the most recent ACCA Manual D duct design standards.
In new construction, the layout of the ductwork is part of the mechanical plan and accounts for firewalls, joists, roof hips and other obstacles. A commercial contractor must have an intimate understanding of the unique characteristics of commercial systems, including make-up air units, economizers and automated commercial controls.
During the installation phase, our rough-in technicians verify that the duct system connections are strapped and sealed in order to eliminate potential air leaks. After the equipment is set, we charge the unit with refrigerant and balance the supply registers to achieve optimal air flow into every room in the building.
Commercial Repair Services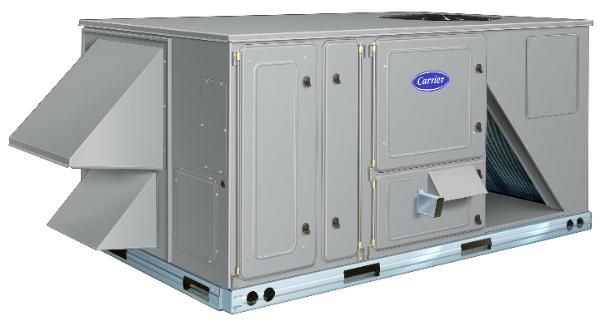 For many companies, a reliable heating and air conditioning system is a necessity. This is especially true for businesses with precise temperature parameters such as health care, food services, retail and information technology.
Technicians who service commercial equipment must have a deep understanding of the refrigeration cycle and advanced three-phase units. Unlike residential service, commercial techs must have the ability to diagnose multiple interconnected systems that include a variety of different temperature zones.
At Beckham & Jones, we understand the time-sensitive nature of a commercial system breakdown. We quickly respond to every service inquiry, and our NATE-certified technicians are trained to use advanced diagnostic equipment to rapidly identify the source of the problem. Since we stock many common parts on our service vehicles, most repairs are completed in just one visit. We also provide 24-hour urgent care service for extreme emergencies.
In order to avoid an unexpected equipment failure, we encourage our commercial customers to consider the many advantages of a comprehensive maintenance agreement. Planned maintenance will help improve indoor comfort and expose hidden issues before they can degrade equipment performance.
Complete Commercial HVAC Services
Beckham & Jones Heating & Air Conditioning provides a variety of products and services designed specifically for the Huntsville area's business community. One of our friendly comfort specialists can help design a comprehensive service, installation and maintenance program tailored to meet the specific requirements of your business. Just give us a call for all your AC and heating needs!