HVAC
HVAC Services Greater Huntsville, TX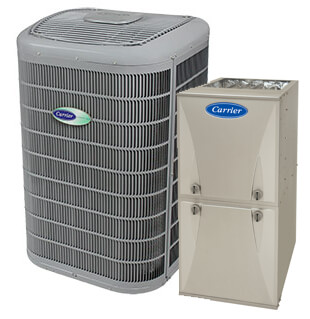 No matter how severe the local weather may be, our customers rest easy knowing their heating and cooling system will continue to support a safe, healthy and comfortable indoor environment. As a knowledgeable and experienced HVAC contractor, Beckham & Jones Heating & Air Conditioning provides a variety of important services designed to keep your HVAC systems operating at peak efficiency through many years of reliable service.
Preseason Tune-Ups and Regular Maintenance
Routine maintenance helps ensure your equipment will perform economically while avoiding unexpected breakdowns during severe weather. We schedule seasonal appointments to inspect and test critical system components, such as the compressor, motors, defrost controls, circuit boards, heat exchanger, ignition system, burners and flue pipe. Our NATE-certified technicians clean the coils, balance the registers and verify your HVAC systems are performing to the manufacturer's specifications.
Complete Repair Services
Even when heating and air conditioning systems are serviced properly, they will eventually malfunction due to accumulated wear and tear. When a unit breaks down, we send highly qualified technicians who are experienced in every phase of the refrigeration cycle and HVAC repair. They will quickly locate the source of the malfunction and restore your equipment to full functionality. The skill and knowledge of our service team helps to expedite repairs and lower associated costs, and our invoice amount will never exceed the final estimate. Since system breakdowns have no respect for time, we offer 24/7 emergency repair services to restore your home comfort systems as quickly as possible.
Replacing an Aging System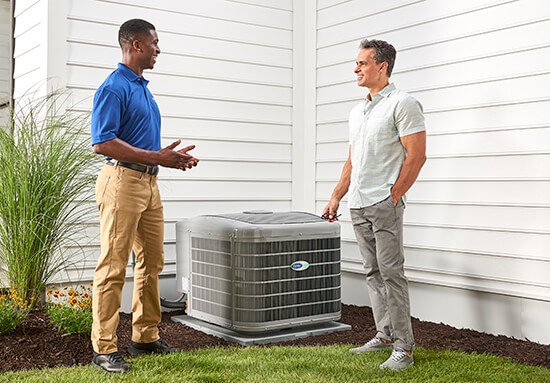 Equipment obsolescence and escalating repair costs are the primary factors that motivate homeowners to consider replacing an aging HVAC system. Regardless of how well an older furnace or air conditioner has been maintained, modern equipment will provide better comfort and efficiency when compared to units produced less than 10 years ago.
In fact, replacing a 10 SEER air conditioner installed in the early 2000s with a 19 SEER unit can save up to 48 percent in annual cooling utility costs. A modern 90 AFUE rated furnace is so efficient that it only exhausts 10 percent of the energy it uses as waste gas.
Every replacement system we install is designed to the exacting standards of ACCA Manual J. The unique energy consumption footprint of your home is calculated, and equipment is selected to match the precise load requirements for each room in the building. As a Carrier Factory Authorized Dealer, you can count on us to offer the best HVAC systems in the industry coupled with professional, courteous service.
Expertise You Can Trust
At Beckham & Jones, we've served our neighbors throughout the Huntsville area since 1946. It's our pleasure to deliver fast and efficient service for HVAC repairs, maintenance and installation. We invite you to contact one of our friendly comfort specialists to learn more about the benefits a modern HVAC system can provide. Whether you need a whole new system or a late-night repair, we're HVAC contractors you can trust to deliver the best in service.