A thermostat is built to manage the operation of your heating and cooling unit, and using it properly results in a comfortable environment just the way you like it. Most homeowners realize that the device can be set to either heating or cooling mode and that both of these can be turned to OFF. What many people don't quite understand is the settings for the fan. This is an integral component, and the setting you choose tells the system what to do with it. Our short guide can help you decide which setting is best for you.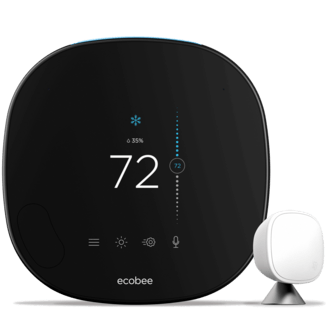 ON for Continuous Use
ON indicates that you want to run the fan constantly, even after the temperature you've set has been achieved. The fan will continue to blow air through vents after the cooling or heating mechanism turns off. Your energy bill is likely to be higher with this setting. Plus, the fan can begin blowing hot air during the summer or cold air during the winter.
AUTO for Intermittent Cycles
When energy savings are important to you, choose the AUTO setting. AUTO informs the system to shut off the fan when it shuts down the heating or cooling mechanism. This initiates a complete on-and-off cycle for the equipment. The AUTO setting typically consumes less power, and that can translate into a more manageable utility bill.
Using Only the Fan
When heating or cooling the air isn't necessary, using the fan alone might be a good option. If you turn the heating/cooling mode to OFF and then select ON for the fan setting, the fan will run on its own without the other components. This might be the choice you make on a day when the outside weather is temperate but the house is stuffy. It can promote air circulation throughout the home, especially if you open the windows at the same time. Remember, however, that it has to be turned off manually.
Beckham & Jones Heating & Air Conditioning has NATE-certified technicians available to service your home's thermostat in Huntsville. We can adjust, repair or replace it. In fact, you can turn to our family-owned and -operated company for installation, maintenance and repair of all your heating, cooling and indoor air quality equipment. Contact our office today to schedule an appointment.