Expert HVAC Installation & Replacement Services
When you need new HVAC equipment for your home, trust Beckham & Jones Heating & Air Conditioning to guide you toward the best products and provide you with a reliable installation. No matter how severe the weather may be, our customers rest easy knowing their heating and cooling system will continue to support a safe, healthy and comfortable indoor environment.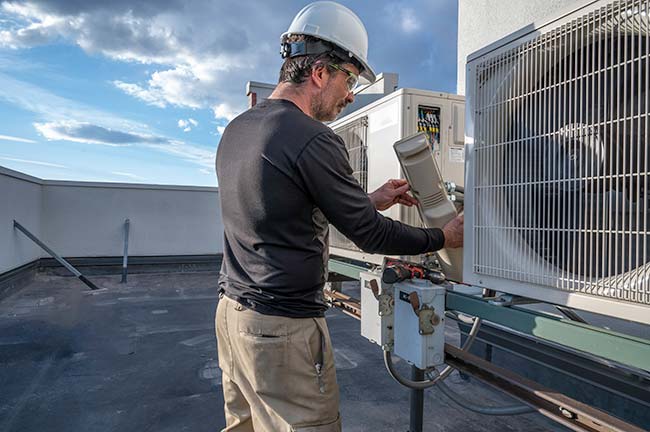 As a knowledgeable and experienced HVAC installation contractor, Beckham & Jones provides a variety of important services designed to keep your HVAC systems operating at peak efficiency through many years of reliable service.
Replacing an Aging System
Equipment obsolescence and escalating repair costs are the primary factors that motivate homeowners to consider replacing an aging HVAC system. Regardless of how well an older furnace or air conditioner has been maintained, modern equipment will provide better comfort and efficiency when compared to units produced more than 10 years ago.
In fact, replacing a 10 SEER air conditioner installed in the early 2000s with a 19 SEER unit can save up to 48 percent in annual cooling utility costs! A modern 90 AFUE rated furnace is so efficient that it only exhausts 10 percent of the energy it uses as waste gas.
Every replacement system we install is designed to the exacting standards of ACCA Manual J. The unique energy consumption footprint of your home is calculated, and equipment is selected to match the precise load requirements for each room in the building. As a Carrier Factory Authorized Dealer, you can count on Beckham & Jones to offer the best HVAC systems in the industry coupled with professional, courteous service and factory-trained HVAC installation methods.
Contact Us for a Free Installation Estimate!
Our HVAC installation contractors are prepared to provide you with the very best in comfort systems. To get started, call us at (936) 295-9173 , or fill out the contact form and we will reply within 24 hours or less.
---
HVAC Repair Services We Offer