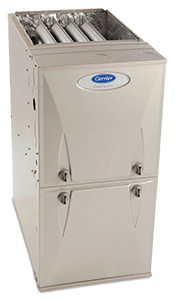 Your home's most important system is your indoor heating system. It keeps you warm during the winter when the freezing cold can become too much. However, there comes a point in your heating system's lifespan when it becomes obsolete. Wear and tear over the years makes it unusable and you eventually replace the old system for a new one. This leaves you with an old heating system that you might be wondering how to dispose of. Here is some information you should follow when it comes to disposing of your old heating system properly.
Should I Leave My Heating System Out in The Trash?
The answer to this is a firm no. Most heating contractors will take your old heating system away as part of their service that they provide you. A responsible heating service company will recycle specific parts of the system. However, it should be noted that most of your heating system cannot be recycled. This leads us into our next point about what happens when determining what can and cannot be recycled.
Recycling Your Heating System
Surprinsgly, many heating systems can be recycled. Metal scrap yards oftentimes use old heating systems to be broken down and sold as scrap. Some of the heaviest pieces of your heating system are the compressors which can weigh about 100 lbs each. Here is a list of what can be recycled in your heating system:
Coils
Motors
Brass Fittings
Furnaces
Sheet Metal
Handling The Refrigerant
One of the most important components of your heating system is the refrigerant. The law states that refrigerant cannot be thrown away as it can be leaked into the atmosphere and cause environmental damage. That means it must be disposed of properly. All HVAC technicians must be licensed to properly reclaim refrigerant to be properly disposed of.
We Can Recycle Your Old Heating System
Have you recently received a new heating system from us and want to recycle your old system? Beckham & Jones Heating & Air Conditioning can help you! Our team of professionals is ready to assist you with all of your heating system needs. We specialize in all HVAC services and maintenance and are happy to help you. Give us a call today to schedule your professional heating service!